What We Do
We provide a full range of web solution services for small and medium-sized businesses. Most web design companies don't provide managed hosting or email services. Most hosting companies don't provide web design or management. We do all of that and more. Brand development, logo design, and social media integration are all part of the end-to-end package we provide to our fellow entrepreneurs, freeing up more time to spend on their businesses. Do you need more free time? Let's talk!
We're Entrepreneurs Too
This company started in 2002 on the premise of helping businesses succeed online. Navigating the web as a business has always been tricky but the landscape has changed. Today, your business *must* be mobile; it *must* be social; or you will be left behind. Your customers value and seek out what others have to say about your products and services and they want to share their own opinions. It matters. They want community and if you build that community around your brand, they will promote your business in ways we never dreamed of back in 2002.
Our landscape has changed as well. Quantum Design Studio has rebranded to become qdsMedia. New name, new logo, new look. But with the same vision: to help businesses succeed!
Get in touch and let's look at how our web solution services can help your business succeed in this 21st Century Web.
We Give Your Business a Platform
to Unify Your Message & Build Community
Some Happy Clients:
"Julie has been my web lynch-pin for 15 years now. She has kept me up-to-date with the many advances in Internet protocol, including Social Media and Publicity!"
"Julie was so creative to work with! Her ideas were original, artistic, and contemporary for the website I needed to have. She was a great listener and remained true to the basic design idea as it was outlined, finalized and launched. I highly recommend qdsMedia!"
Our Recent Work:
Web Design: Manicdrums Productions
julie
2018-01-24T09:41:26+00:00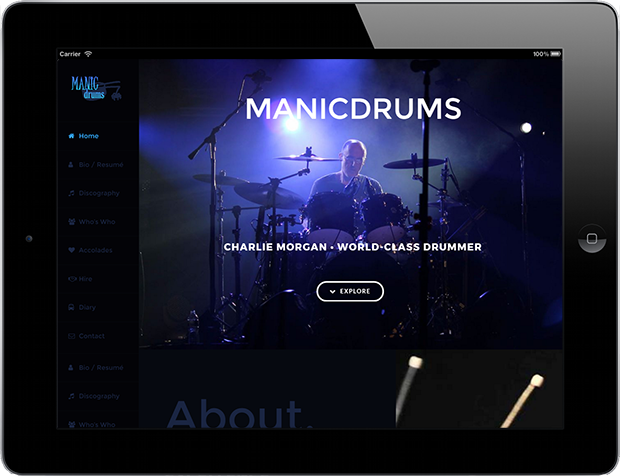 Proven Cutting-Edge Technology